Fall is one of the best times to get organized. Do you want to learn a better way to plan your meals and take the role of Home CEO to the next level?
I want to help you stop wondering what's for dinner every night, be confident when planning a menu for guests, and know that you and your family will be eating healthier and better, all while having more time in your life for more important things than food.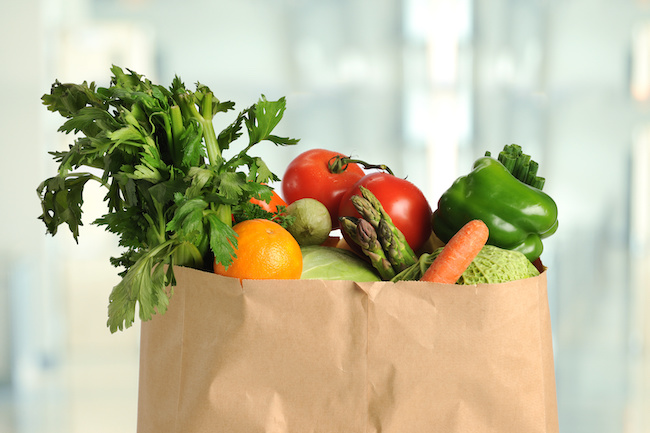 Save Time and Money on Groceries and Dining Out
By having a plan, you will spend less on groceries and going out to eat and will end up throwing out less food and using what you buy.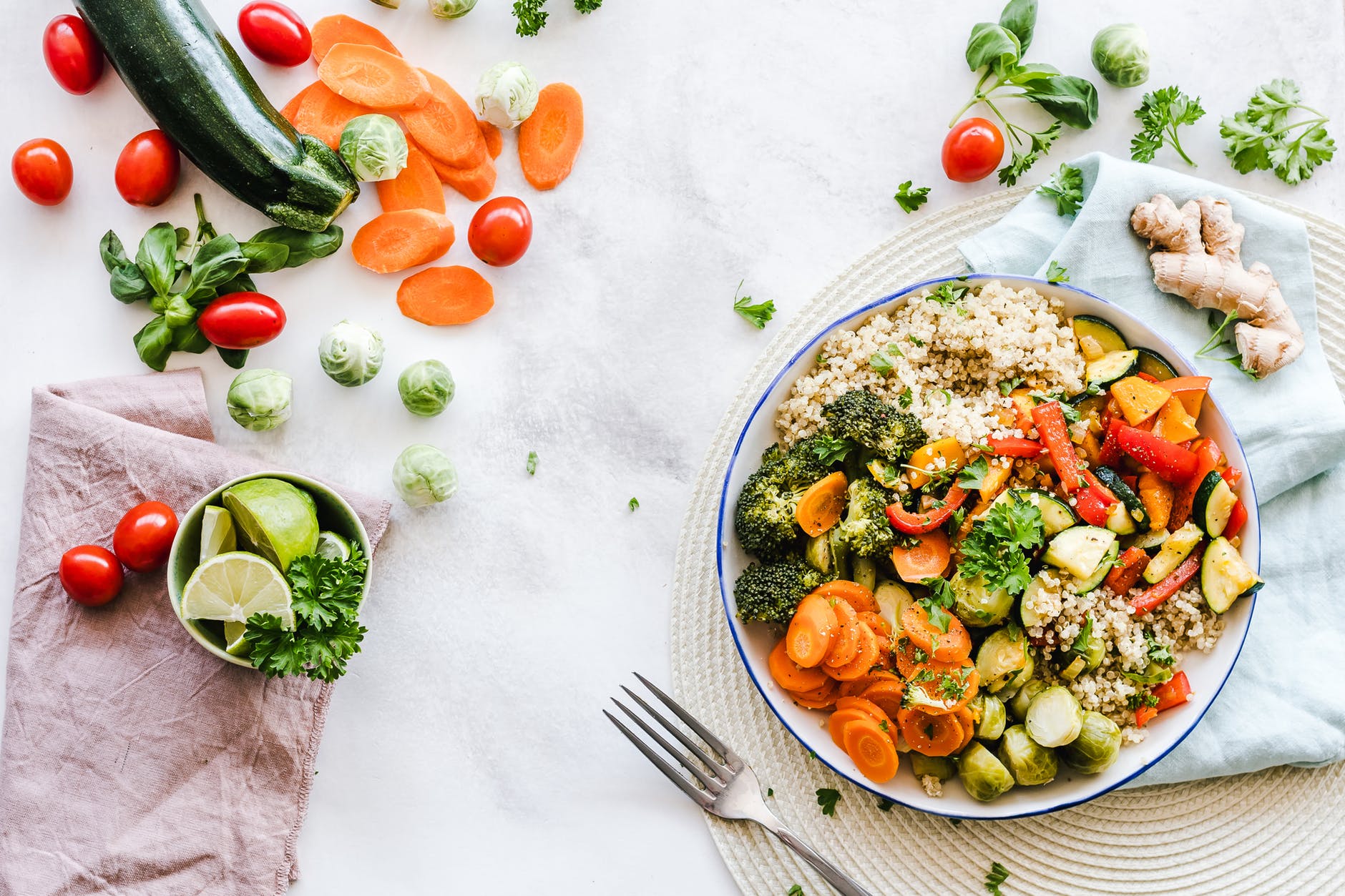 Meal planning will help you make better choices of what to buy and cook. Meal prep will help you cook delicious meals without spending hours in the kitchen every day.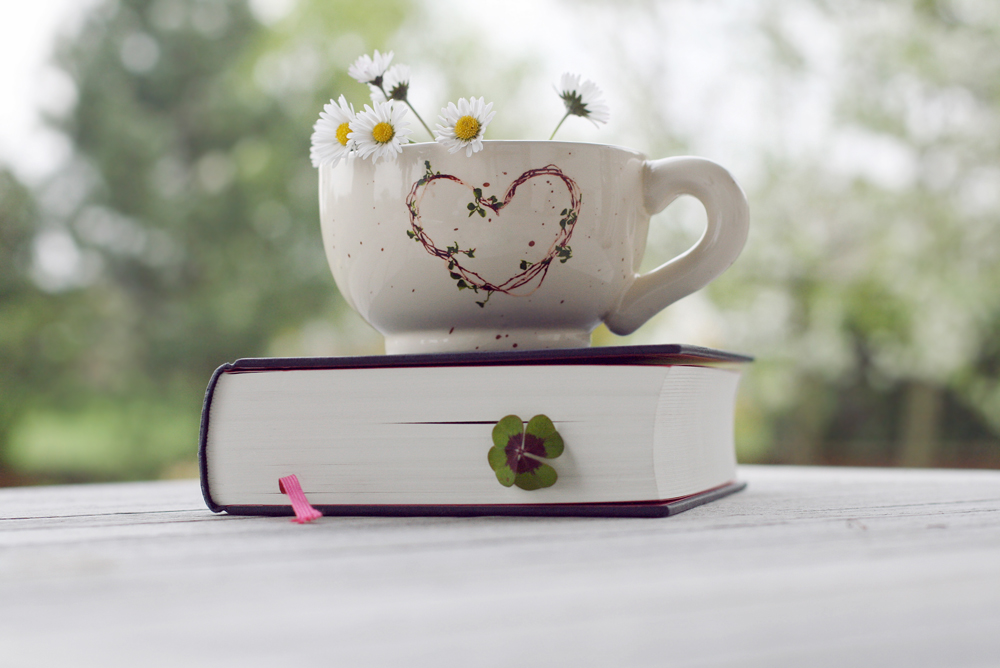 Instead of reacting to life and feeling frazzled and overwhelmed, create more margin for things that really matter to you.
What is Real Life Meal Planning About?
Are you always frazzled around 5pm because you have no idea what to make for dinner? 


Are you overwhelmed by the constant need for groceries, snacks, lunch and meals?


Do you feel guilty about the amount of food you throw out? 


Do you wish your family was eating healthier and better? 


Do you resort to take out or going out to eat more often than you would like? 


Are your pantry, refrigerator and/or freezer in desperate need of a makeover to at least figure out what's in there? 


Does inviting people over for a meal stress you out because you're not sure what to cook or how to host? 


Do you feel like your house and your schedule are taking over your life instead of you being in control of your life? 


Do you wonder how other people manage to get everything done while you are a constant #hotmess?
If you answered "yes" to any of these, you're not alone. This is normal in today's society. But it doesn't have to be your normal anymore.
What Others Are Saying
Testimonials from course members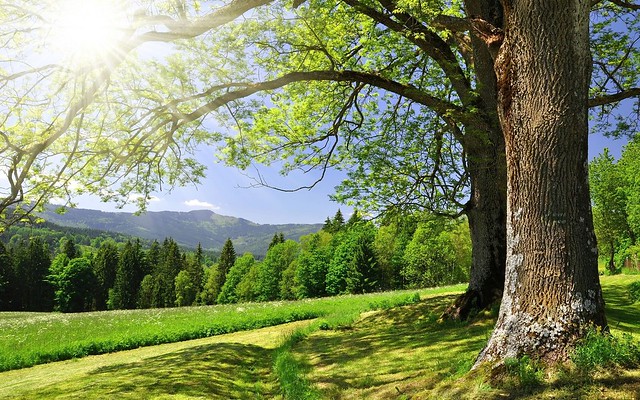 I was very excited when I saw that Olga had created a course that would help with with a lot of my kitchen, homemaker struggles, and boy was I happy I bought the course because I learned so much more than I thought I would! It's like she knew everything I was struggling with and made this course just for me!!  
Such practical things that you simply forget and also things you don't think about but make such a difference when you apply them to your everyday day life!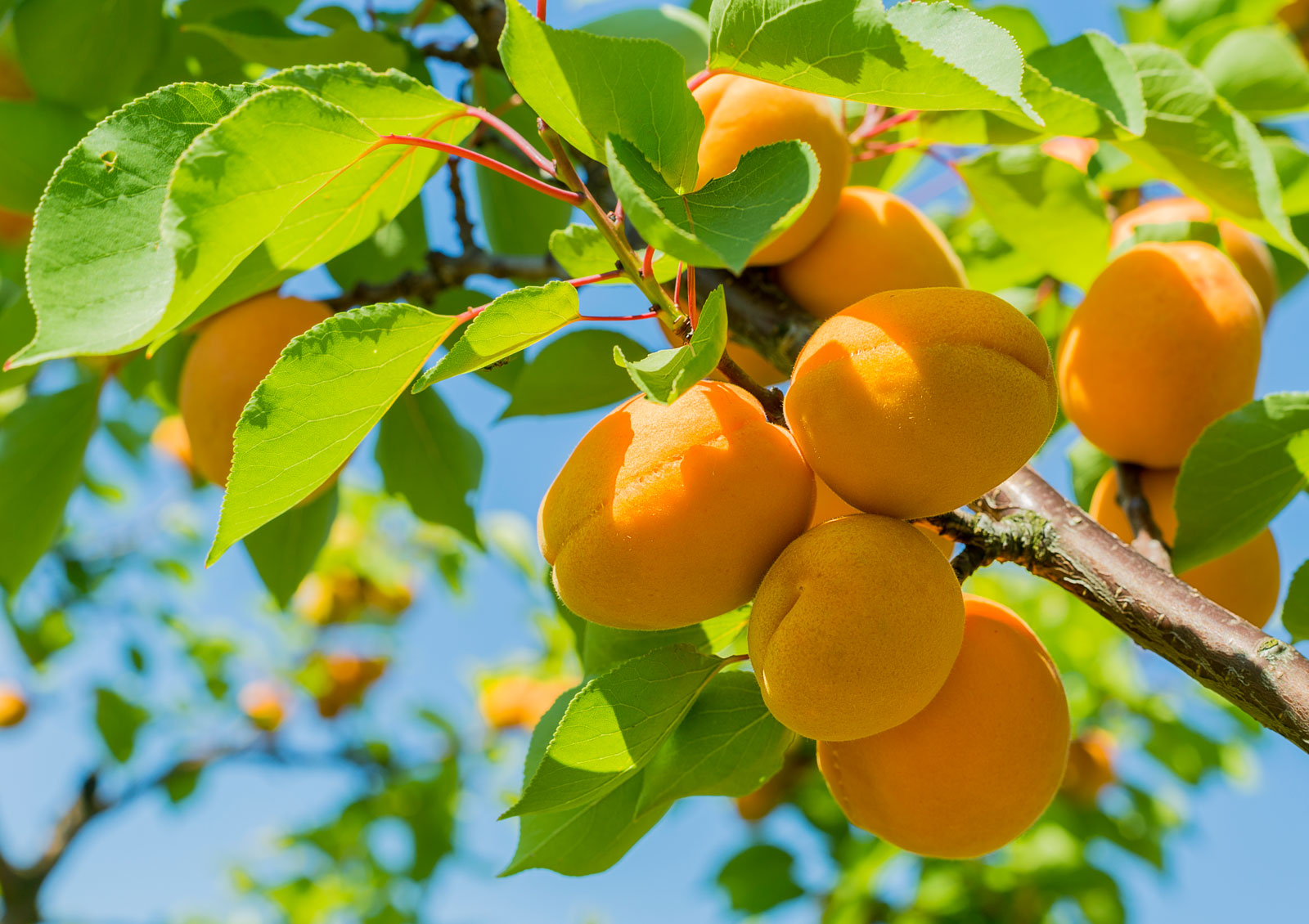 The course was a breath of fresh air for me! As someone who was decidedly not born organized, I have to find ways to teach myself to run life more smoothly for myself and my family, and I really looked forward to each segment every week! 
The framework for meal planning and prepping is laid out very simply and straightforwardly, and Olga's tips and tricks are insightful and realistic.
She is so inspiring, friendly, sincere, and real, and you can tell that she has a calling to share this valuable information with others!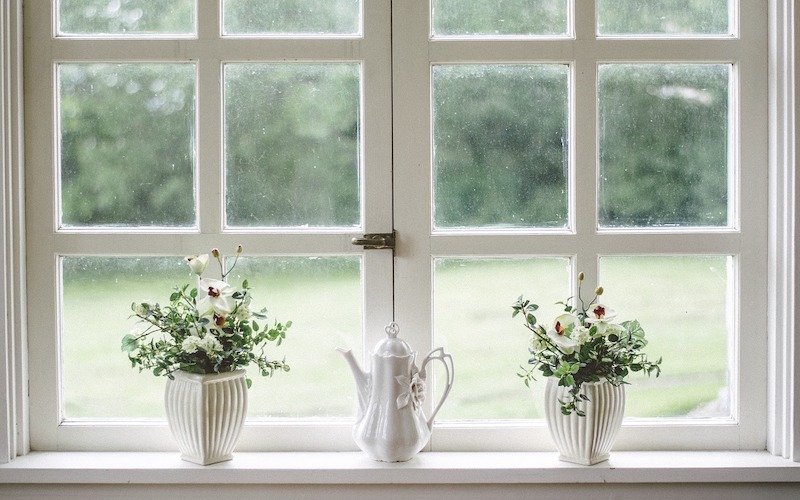 "The Real Life Meal Planning Course was a combination of awesome and easy to follow recipes, meal planning, shopping list, tips and techniques;
Your live videos helped me enjoy a less stressful life and have more free time.
Love your course. Looking forward to more of them the future!"
1.Menu Planning 101   
The Easiest Method of Menu Planning That You Can Actually Stick With
2. Building Your Pantry     
Pantry Essentials       
A Video Tour of Olga's Pantry     
Olga's Pantry Staples 
3. Freezer Dos and Don'ts        
Freezer Guide       
A Video Tour of Olga's Freezer       
What and How to Freeze
4. Reducing Food Waste       
Reducing Food Waste Tips       
How To Store Groceries So They Stay Fresh Longer
5. Meal Prep        
Olga's Secret to Cooking From Scratch       
What To Meal Prep and How to Store        
Meal Prep With Olga
6. Cooking For Company       
Tips For Cooking For Company       
How To Meal Prep For Company       
Get Ready For a Party With Olga
7. Cook Once, Eat Twice         
Repurpose Leftovers        
Terrific Leftovers and Freezer-Friendly Meals
8. Meal Planning in a Crisis         
Survival Guide When Going Through Hard Times        
Be a Good Neighbor; How To Support Others in a Crisis
9. Fall in Love With Your Home        
Avoid Burnout         
Create a Life Giving Home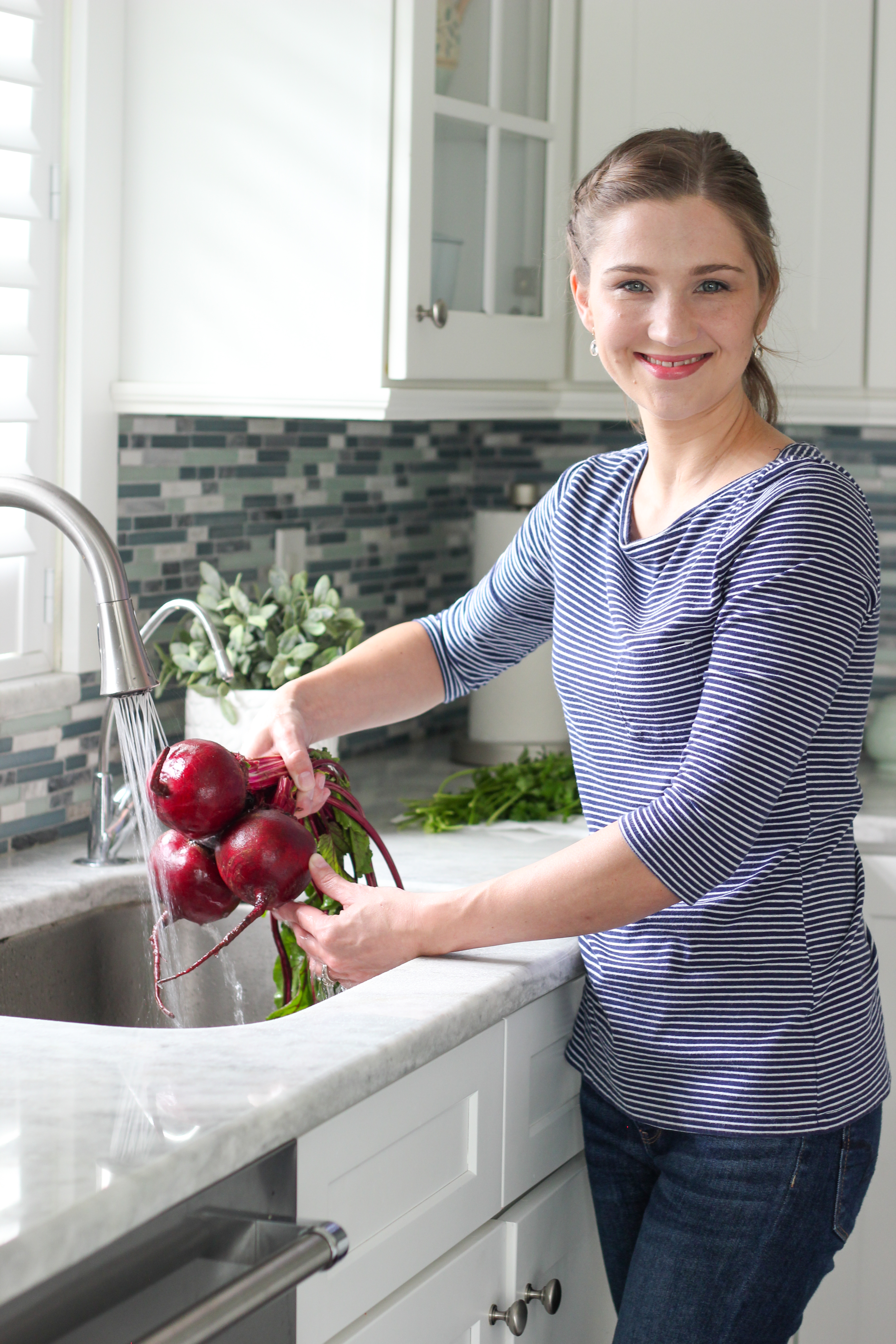 I am the recipe developer and food photographer at olgasflavorfactory.com. I love sharing step by step recipes and practical tips to make your life in the kitchen much less stressful and time consuming.
My husband have been married for 14 years and have 2 little boys. I've also been a Registered Nurse since 2006, working nights, so I can definitely relate to all you busy people out there who don't want to spend all day in the kitchen but still want to cook delicious homemade meals from scratch.
I am teaching this course not because my life is perfectly planned out and flows like clockwork, but because I have plenty of experience cooking and taking care of my home in the midst of a chaotic schedule.
I'm not going to show you steps 1-5 of how to have a perfectly scheduled life, but I'll help you plan meals in the midst of real life, which is never perfect.
You don't need to wait for the perfect timing to start living the life that you want for you and your family. Guess what? There never will be.
Don't wait another year to make changes.


Embrace the season that you are in right now and live a full and thriving life.
You can easily pay for the course with the money that you'll save by spending less on groceries, throwing out a lot less food and not spending as much on dining out. The time that you'll gain - priceless:).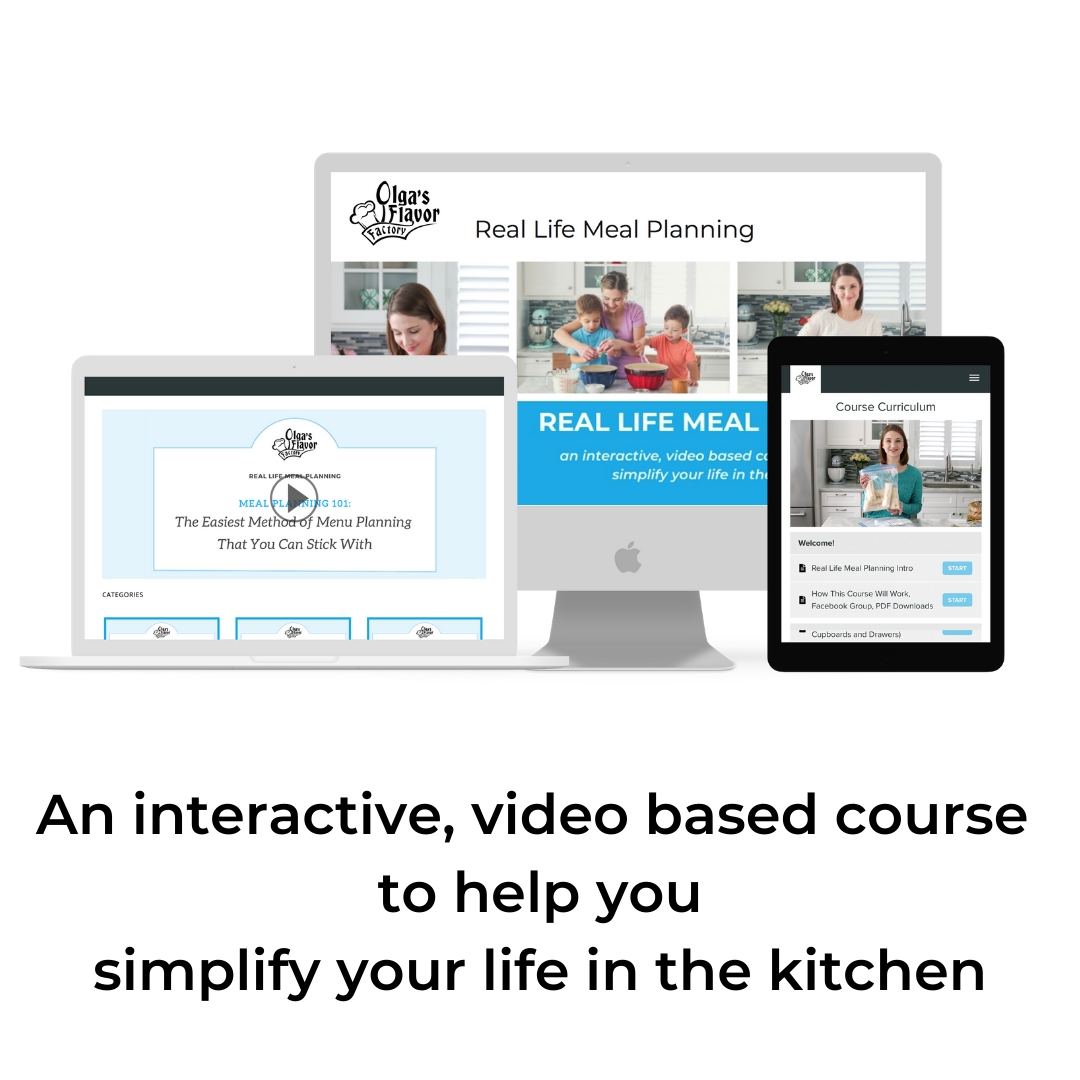 Use this block to showcase testimonials, features, categories, or more. Each column has its own individual text field. You can also leave the text blank to have it display nothing and just showcase an image.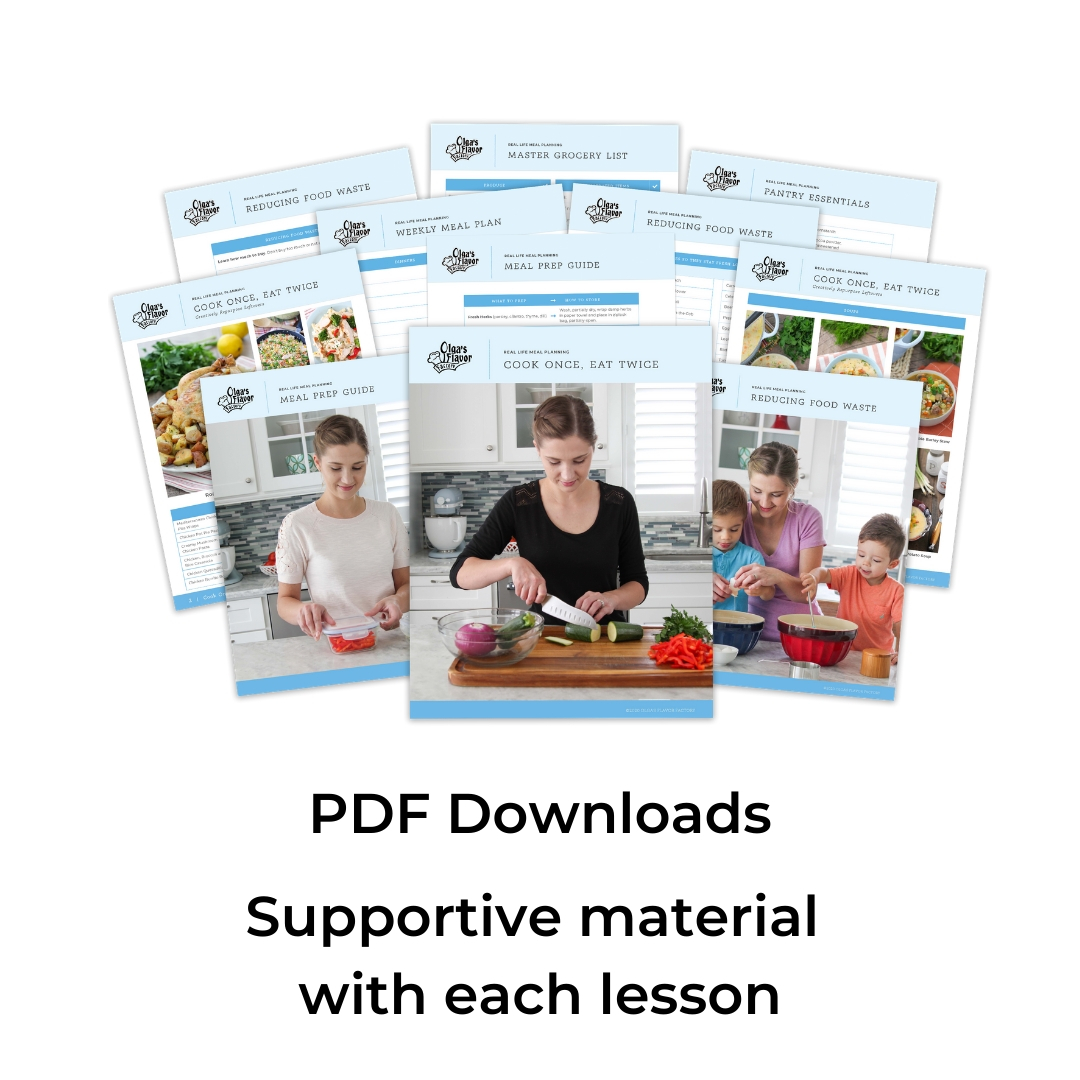 Menu plan, Grocery list, freezer guide, pantry essentials, meal prep list, and much more.
Use this block to showcase testimonials, features, categories, or more. Each column has its own individual text field. You can also leave the text blank to have it display nothing and just showcase an image.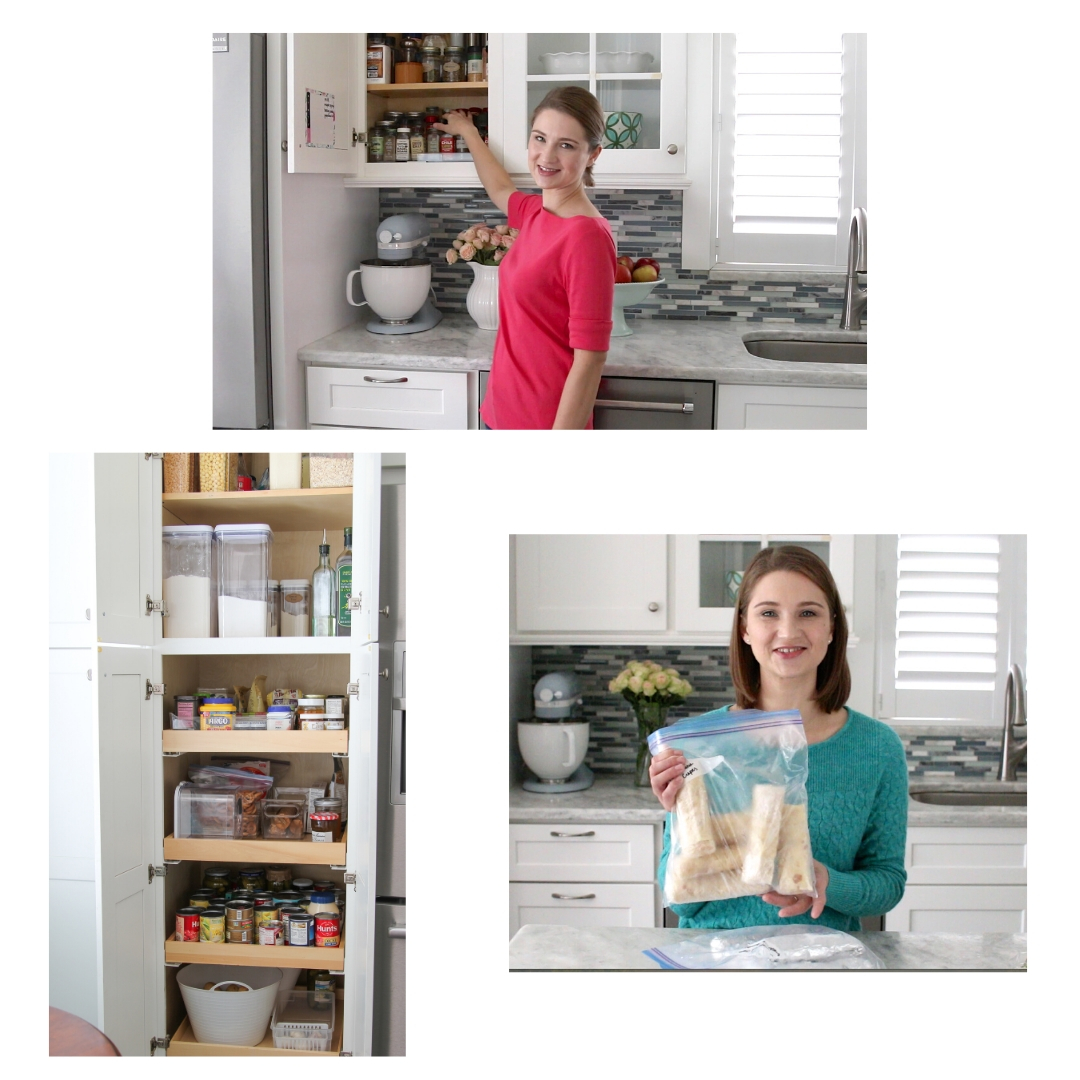 Real-life video tours of my kitchen, pantry and
freezer
Use this area for description text.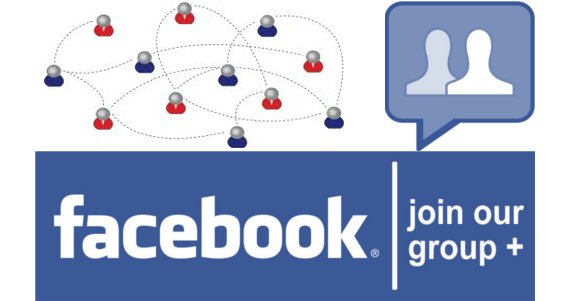 Access to a private
Facebook group
Weekly live Q & A's with Olga, group challenges, community motivation and support.